AWANA
Wednesday Nights from 6:15 - 7:45 pm
All are welcome! If you have any questions please email us at [email protected].
This information is available in printable versions at the bottom of the page.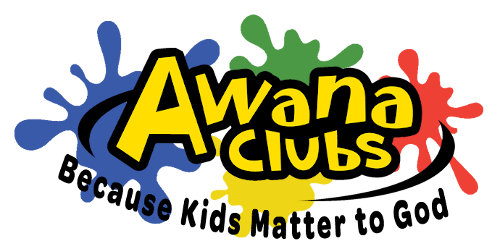 Our program covers the following ages:

· AwanaBees program with Ms. Lisa, (ages 2-3)

· Cubbies (pre-schoolers 3-4 years old)

· Sparks (Kindergarten, 1st and 2nd grade)

· Truth and Training (3rd-6th grade)
---
Thank you for enrolling your child in our program. We meet on Wednesday evenings from 6:15pm-7:45pm. Awana, a child discipleship program, is designed to help your child learn the importance of salvation and move them toward spiritual maturity in their relationship with Christ. In the Awana Handbooks, the Bible is presented from cover-to-cover, highlighting individuals who walked with God. Our goal is for the children to know, love, and serve Jesus Christ according to His will.

IT'S MORE THAN JUST A KID'S CLUB!
---

DROP OFF/PICK UP area for all clubbers is in the Fellowship Hall. Please escort your little ones into the building. We will only release clubbers to parents or authorized adults. It's important for Awana leaders to dismiss your child upon pick up, so please help us enforce this.
ADMISSION REQUIREMENTS: A child must complete the Entrance Booklet for his/her level and attend two meetings before receiving a vest/jersey and handbook. Uniforms and handbooks are parents' responsibility.
AWANA eUpdates: Stay connected via email and receive the most recent club updates. This e-newsletter is sent out at least twice a month. Be sure your email is updated on your registration form.
AWANA Bees & Cubbies: Parents must remain on campus while these little ones attend their meeting. Cubbies must be potty trained.
---

Please go over the following rules with your child:
1. RESPECT God.
2. RESPECT each other.
3. RESPECT yourself.
Helpful Details:
• Clubbers must bring their handbook and be in uniform every week.
• Clubbers should be ready to recite their memory verse at every meeting.
• It is essential that handbook sections be completed at home.
• Please do not allow your child to bring chewing gum, snacks, or toys to Awana, unless otherwise instructed.
• Non-essential use of personal electronic devices is not allowed. Examples of essential use are research for handbook questions, Bible references, or anything that is helpful during an Awana meeting. This privilege, however, will be revoked for misuse, which will result in a parental discussion regarding the issue.
• Clubbers who are being unruly are reminded to follow the rules and given a chance to correct their behavior. If a clubber receives two warnings, he/she will have to sit out from all remaining activities for the rest of the evening.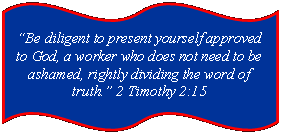 ---
Awana 2023-2024 Highlighted Events
Jul 26: Registration (5p-6:15p)
Aug 2: Jamboree (1st day kickoff)
Aug 9: Orientation
Aug 30: Beach/Island Wear
Oct 18: Church Leadership Visit
Oct 25: Bible Character
Nov 15: Activity - TBA
Nov 22: NO meeting-Happy Thanksgiving!
Dec 1: FRIDAY - Red Kettle Campaign (TnT/2nd grade Sparks)
Dec 13: Awana Christmas Party (Christmas or Pajama attire)
Dec 20: NO meeting-Merry Christmas!
Dec 27: NO meeting-Happy New Year!
Jan 3: Awana resumes
Jan 24: Crazy Hair
Feb 14: Hearts 4 Jesus
Mar27: Fashion Disaster Night
Apr 3: Grand Prix Night
Apr 24: Countdown Video recording (no activity time)
May 8: Practice for Awana Ceremony (after Group time/no Activity time)
May 15: LAST night for Handbook sections / Practice for Awana Ceremony (no Activity time)
May 19: SUNDAY End-of-the-Year Recognitions (during morning service @ 10:15am)
May 22: End-of-the-Year Party (extended Activity time; Awana breaks for Summer...see you August 7th!)
~~~~~~~~~~~~~~~~~~~
CHILDREN'S SUMMER PROGRAM May 29th to July 31st (every Wednesday, except June 19th)
VACATION BIBLE SCHOOL June 17th-20th (Say Yes! To VBS!)
*any changes will be announced in church or sent out via email, so be sure you're signed up to receive church emails
Printable Documents