Phased Re-Opening
Dear Grace Family,
We believe it is time to gather in congregational worship starting this Sunday, May 10th at 10:15 a.m. For now we will only meet for Sunday morning worship (10:15 am) and Wednesday night for Prayer Meeting/Bible Study (6:30 pm) with these stipulations/requirements that we are requesting.

if you are 65 years old or older we would encourage you to continue to watch the worship services on Sunday morning and Wednesday night on youtube or zoom for now.

if you have an underlying health issue you will need to wait and continue watching on youtube and participating through zoom.

Same as above, if you have been sick recently or been around someone that is sick please wait.

Wear a mask while moving from your car to your seats. Once seated mask can be removed. Although it hasn't been proven that this is 100% effective, if everyone wears one it should be very helpful.

6 ft. distancing. Very important.

Hand washing - we will have hand sanitizers placed throughout the church. (it wouldn't hurt to bring your own sanitizers as well)

Families will be in clustered seating. We will rearrange the seating in our sanctuary to keep families close together.

We will not provide a nursery or children's church

No welcome like we used to (handshaking/hugging, etc.)

No hand holding during closing song

offering plates will be placed at the back of sanctuary to leave your offering or you can continue to mail it in.
If anyone does not feel comfortable coming back yet, we completely understand and we do not want this to cause any distress or concern for you. We are leaving this decision up to you and we will be fine with whatever you decide. If you attend we will rejoice, if you stay home we will patiently wait on your return.
Please keep us in your prayers as we seek wisdom from the Lord for opening up other ministries of the church in the future.

This is just a good start!

If you have any questions please contact us.
In Christ's Love,
Pastor Alan
---
Welcome to Grace...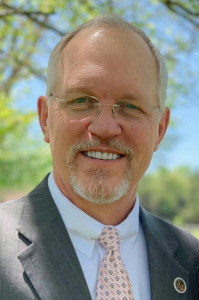 Thank you for visiting the Grace Baptist Church website. We trust that you will find this website informative and we hope that it will clearly demonstrate to you the Gospel message without compromise. We believe at Grace that every Christian can truly know their Savior and Lord in deep and meaningful ways through obedience to His Word and through the life of the Church. We invite you to "Come Live the Difference"
Let us know if we can minister to you and your family in any way. If you are looking for a church home, we hope you will come and visit our church family very soon.
Please feel free to e-mail our Pastors for information on any of the many ministries as you manage your way through the website. They will respond as soon as possible.
God Bless,
Alan Herd - Pastor
Grace Baptist Church
201 Belinda Parkway
Mount Juliet, TN 37122
Phone: (615) 754-5570