AWANA
Wednesday Nights from 6:30 - 7:45 pm
All are welcome! If you have any questions please Contact Us.
This information is available in a Print Version.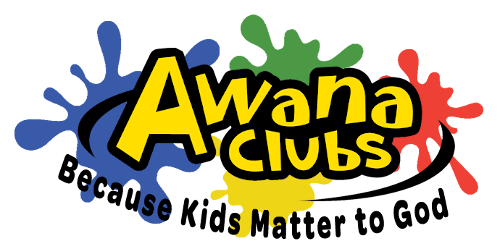 Our program covers the following ages:
· AwanaBees program with Ms. Lisa, (ages 2-3)
· Cubbies (pre-schoolers 3-4 years old)
· Sparks (Kindergarten, 1st and 2nd grade)
· Truth and Training (3rd-6th grade)
---
Awana is designed to help your child learn the importance of salvation, and move them forward toward spiritual maturity in their relationship with Christ.

In the Awana Handbooks, the Bible is presented from cover-to-cover. It is highly scriptural and relational. The importance of the church and discipleship is emphasized as your child is equipped in spiritual practices, like memorizing Scripture, serving others, and outreach. Our goal is for them to know, love, and serve Jesus Christ, for life.

IT'S MORE THAN JUST A KID'S CLUB!
---

· ANNUAL DUES are $30 per clubber this year. We want your child in Awana, so don't let "costs" prevent them from joining. Please communicate with us; we may be able to help you.
· DROP OFF for all clubbers is in the Fellowship Hall. We sometimes start an extended Opening activity around 6:15pm, so if you can, please have your child at church around then, and please escort your little ones into the building.
· PICK UP area will be in the Sanctuary. Please make sure your child has "everything" before they leave. This will help minimize forgetting their handbook or Bible, even their uniform. For safety reasons, we will only release clubbers to parents, or authorized adults.
· UNIFORMS are $15 each and can be ordered once clubbers are eligible and payment is made. Completion of Entrance Booklet is required. Clubbers are required to wear their uniform to EVERY meeting and function.
· HANDBOOKS must be brought to every meeting. Clubbers receive a Handbook after attending their first two meetings, and completing their entrance booklet. Replacement or additional handbooks are $10 each.
· AWANA-B-CONNECTED. Stay connected via email, and receive the most recent club updates. This e-newsletter is sent out weekly.
---

Please go over the following rules with your child.
1. RESPECT God.
2. RESPECT each other.
3. RESPECT yourself.
4. Show RESPECT for church property.
5. Come to Awana, prepared.
6. Chewing gum, snacks, drinks, and toys should be left at home and not brought to club unless approved by their leader, prior to club. (Exception would be a food allergy)
7. Non-essential use of personal electronic devices is not allowed. Clubbers can use their devices when waiting to be picked up by their parent(s). This privilege will be revoked, if necessary.
DISCIPLINE: Clubbers who are being unruly are given fair warnings and a chance to correct themselves. If a clubber receives three warnings in one night, he/she may lose out on Activity time or sit out of club, until it is over.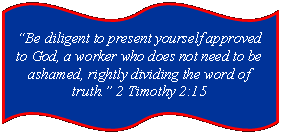 ---
Awana 2021-2022 Highlighted Events
Aug 4 and 11: Registration Preparation
Aug 18: Jamboree
Sep 22: Beach/Island Wear
Oct 13: Church Leadership Visit
Oct 27: Bible Character
Nov 17: Movie Night (Pajama attire)
Nov 23: TUESDAY Turkey Tuesday (Clubbers may dress down)
Nov 24: Wednesday NO meeting Happy Thanksgiving!
Dec 3: Friday Red Kettle Campaign (TnT/2nd grade Sparks)
Dec 15: Awana Christmas Party (Pajama attire)
Dec 22: NO meeting Merry Christmas!
Dec 29: NO meeting Happy New Year!
Jan 5: Awana resumes
Jan 19: Spirit Wear Crazy Hair
Feb 16: Hearts 4 Jesus
Mar 23: Fashion Disaster Night
Apr 6: Grand Prix Night
Apr 20: Jesus Rally! Countdown Video recording (no activity time)
Apr 27: Clubbers/Leaders Group time Practice for Awana Ceremony (no Activity time)
May 4: LAST night for Handbook sections Practice for Awana Ceremony (no Activity time)
May 11: 6th Grade send-off! Practice for Awana Ceremony (no Activity time)
May 15: Sunday End-of-the-Year Recognitions (during morning service @ 10:15a)
May 18: End-of-the-Year Party (extended Activity time) (Awana breaks for Summer..see you August 3rd!)
~~~~~~~~~~~~~~~~~~~~~~~~
CHILDREN'S SUMMER PROGRAM May 25th to July 27th (every Wednesday, except June 22nd)
VACATION BIBLE SCHOOL June 20th-23rd (Say YES! To VBS!)
*any changes will be announced in church or sent out via email, so be sure you're signed up to receive church emails